Videohive Instagram Slideshow Pack – Apple Motion
Apple Motion
Program Name
Apple Motion 5, Final Cut Pro X
Videohive – Instagram Slideshow Pack 27907217 – Free Download Apple Motion Template
If you've been looking for an easy and affordable way to make professional and impressive videos for social media, look no further than Instagram Slideshow Pack. Perfect for social media advertising or personal projects, you can create slideshows for Instagram, Facebook, Snapchat, and other social media platforms in a matter of minutes. Simply add your images and text, upload to your channels, and get ready to wow your audience.
Create and customise your project with ease:
With an intuitive interface and well-organized files, Instagram Slideshow Pack is incredibly user-friendly. It's so easy to use – you'll be able to create and edit your projects with minimal hassle. Simply use the color controllers, enter your text, and add your media files and your impressive slideshow will be created in minutes.
Why you'll love Instagram Slideshow Pack:
Instagram Slideshow Pack is powerful, intuitive and easy to use;
Instagram Slideshow Pack is perfect for personal use or for all your social media advertising projects, including on Facebook, Instagram, Snapchat and other social media platforms;
Instagram Slideshow Pack offers easiest text editing structure and fast color correction, taking your work with this project to a whole new level;
Video help is included, making it even easier for you to get started and go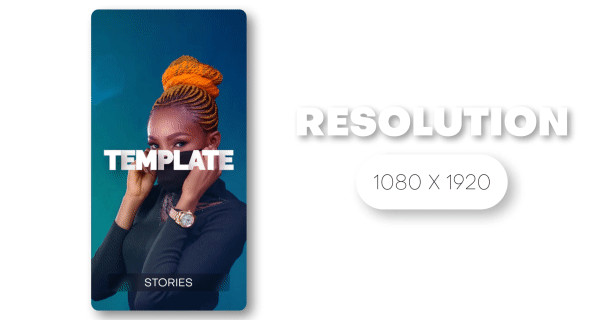 Whatever platform you're using, Instagram Slideshow Pack makes it easy to create a flawless video that fits perfectly.
Every slideshow includes various size options, including:
Portrait Slideshow – Best size to cover all visible part of the Instagram feed.
Square Slideshow – The optimal size for phone and computer screen.
Story Slideshow – The most popular case on Instagram. That's why every slideshow has an option for Story. Short and eye-catching intro for your brand.
Also, each Slideshow includes "Call To Action" Button which help convert your audience into customers. Instagram Slideshow Pack is a powerful social media marketing tool.
Choose from six explosive slideshow layouts:
This Pack includes 6 vertical, portrait and square slideshow:
Clean Slideshow (1/6)
If you need something fresh looking and minimalistic for your project, this template is exactly what you're looking for. With a stylish and eye-catching design and modern text animations, this is the perfect way to showcase your portfolio or display your fashion, friends, family, traveling and vacation photos.
Dynamic Slideshow (2/6)
With a stylish design, modern text animations, and trendy transitioning effects, this After Effects template is sure to capture your audience's attention. It's a versatile template, perfect for a range of projects including presentations, slideshows, promotions, and upcoming events videos.
Modern Slideshow (3/6)
Give your audience something to talk about with this beautifully animated slideshow template. Featuring a colorful design, creative text animations, and eye-catching transitioning effects, Modern Slideshow will have you creating striking videos in no time at all. This template perfect for TV shows, commercials, promotions, special event videos or for your traveling, sports, fashion and product photos. Modern Slideshow is designed to blow your audience away.
Rhythmic Slideshow (4/6)
Our most dynamic and explosive template, this template will help your promo go off with a bang. Rhythmic It's a fast, energetic, stomp typography opener for your projects, and is the perfect template for your next opener, promotion, slideshow, presentation, intro or event video.
Typography Slideshow (5/6)
Give your audience a high-octane experience with Typography Slideshow. Fast and dynamic, this After Effects template offers refreshing style, modern text animations, and on-trend transitioning effects. Sport, action, lifestyle, social, presentation, start-up pitch, business sales, product sneak peek, promo features – all of this is now easy to deliver with this dynamic, bold and inspiring template. It's the ideal way to introduce your presentations, slideshows, promotions and event videos, and is sure to leave a lasting impression.
Stomp Slideshow (6/6)
Fast-paced and rhythmic, this template is the perfect way to create explosive and snappy videos. A short introduction to your company broadcasts, conferences, presentations, slideshows, TV shows, commercials, advertisements, promotions, and events videos. Fresh and modern, it includes creative text animations and swift transitions designed to make an impact.
Important info:
Here are a few details you need to know:
Multi-purpose;
Universal design;
Easy color change;
Works with image or video;
Well organised and easy to use;
Project detailse:
For Apple Motion 5, Final Cut Pro X;
No Plugins required;
Video help file is included;
Photos from – Unsplash used in preview are not included;
Free Fonts Used
The fonts used in this project are not included, but you can found and download this free fonts using the link below:
Like how it sounds?
The Music (Sounds) featured in our preview aren't included. You can find and purchase these tunes using links below:
© 2018-2023 intro-hd.net All Rights Reserved