3D Music Visualizer in Your Video v1.5 18606194 Videohive – Free Download After Effects Template
Shooting video, drag&drop music, track camera, choose music visualization presets, customizing position, lights, colors, depth of field and Render!
High quality compositing (HQ shadow, Reflection, Depth of field, Blur, Grain, 3D Cursor)
Perfect for YouTube Channels, Audio React, Audio Visualization, Waveform and Music Spectrum Equalizer, Dj.
PROJECT FEATURES
10+2 new Music Visualizers Presets
Full HD (1920×1080)
Full Color Control
Drag and Drop Music
Easy Change Text
Video Tutorial (Quick and Additional Customization)
After Effects CS6 or Above
No Plugins
Universal Expressions (works with all language versions of After Effects)
Duration up to 1 hour
3 Examples Projects with footage
RENDERING and 3D CAMERA TRACKER time
These templates are optimized for fast rendering, but it may take some time. Rendering takes about 5 hours per 1 min of video on laptop (tested on Intel i5 2.5GHz, 8GB RAM, Win 10, AE CC 2015).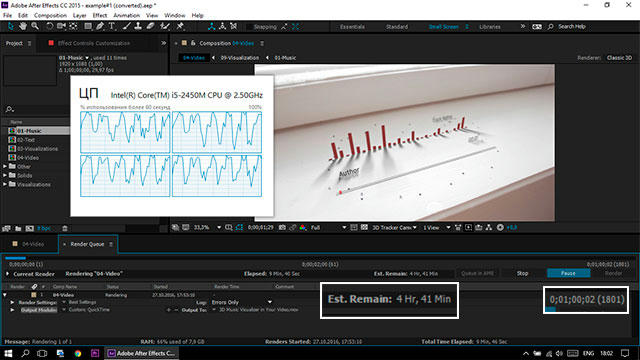 3D Camera Tracker: 1 min video – It takes 10 min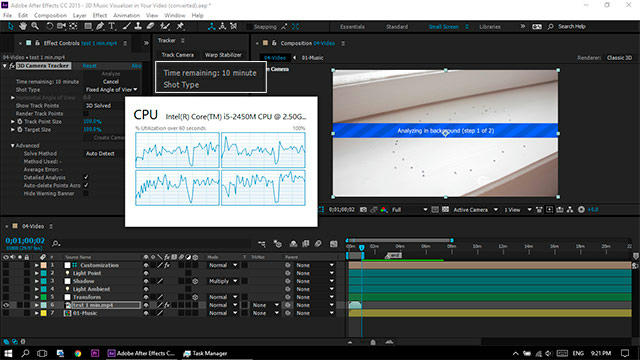 ZIP CONTAINS
3D Music Visualizer in Your Video.aep
example#1.aep
example#1.mp4
example#2.aep
example#2.mp4
example#3.aep
example#3.mp4
ReadMe.pdf
Video Tutorial.mp4
Recommend free script Orient World, see details in video tutorial.
Music in preview Party Pop by Alex_MakeMusic